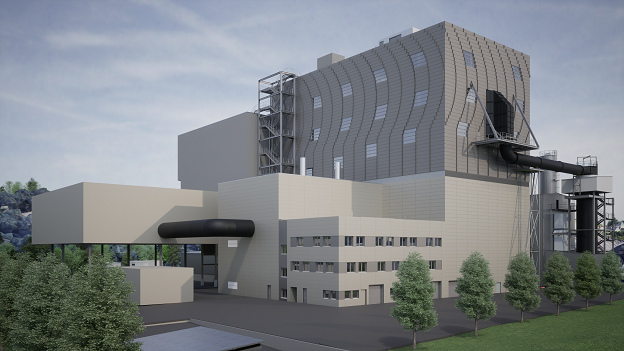 Future-proof waste disposal capacities for Wiesbaden
Doosan Lentjes, together with its consortium partner ARIKON, is supplying the new waste-to-energy plant in Wiesbaden. The owner and operator of the new plant is the MHKW Wiesbaden GmbH.
As general contractor, Doosan Lentjes is responsible for the turnkey planning, delivery, assembly and commissioning of the entire plant. ARIKON Hoch- und Ingenieurbau, meanwhile, is responsible for the civil works. One process line will be delivered, including grate, steam generator and dry flue gas cleaning as well as water-steam cycle.
After completion, which is scheduled for 2024, the waste-to-energy plant will thermally treat about 240,000 tonnes of municipal waste and refuse-derived fuel (RDF) from the greater Wiesbaden area per year. In the process, the energy contained in the waste will be used to generate electricity and district heating, reducing dependence on fossil fuels.
Wiesbaden is the first plant of its kind that Doosan Lentjes and ARIKON are jointly supplying. The two companies have a long history of working together on various power plant projects beyond the field of thermal waste treatment. Customers have always been able to rely on receiving a reliable solution tailored to their individual needs with an optimal cost-benefit ratio.
For more information, please download our Wiesbaden plant profile.
360° construction documentation of the new Waste-to-Energy plant in Wiesbaden