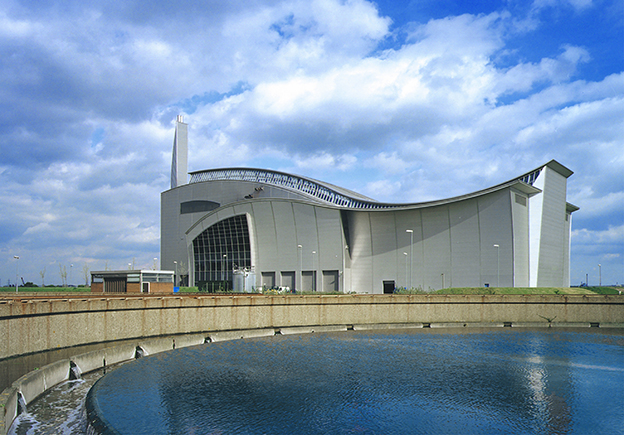 Crossness & Beckton, United Kingdom
Doosan Lentjes was responsible for designing, constructing and commissioning the two municipal sewage sludge mono-incineration sister plants located at the sites in Crossness and Beckton in the United Kingdom. The plants are owned and operated by Thames Water.
Both plant designs incorporate proven bubbling bed technology and multi-stage flue gas cleaning concepts all engineered to meet the client's economic and environmental objectives.
The applied mono-incineration plant concept will now help the client to implement the new directives on municipal sewage sludge treatment requiring phosphorus to be recovered from the separated ash.
Thames Water received an efficient and environmentally-sound sewage sludge incineration solution implemented in the required time frame and quality.
For more technically detailed information, please download our Crossness / Beckton Plant Profiles.
PDF Crossness (English)
PDF Beckton (English)
PDF Crossness (German)
PDF Beckton (German)